Crypto
Why $36,300 Is the Key For Bitcoin Next Big Bounce: Insights From Liquidity Map
Bitcoin price returned to its sideways movement after a sharp rise to new yearly highs. The cryptocurrency appears poised for further gains if bulls manage to maintain a critical level.
At the time of writing, BTC is trading at $36,370, with a loss of 2% in the last 24 hours. Over the past week, the number one crypto by market cap posted a 5% gain, while sentiment in the sector appears mixed, with BTC posting losses while Ethereum and Solana remained strong over the same period.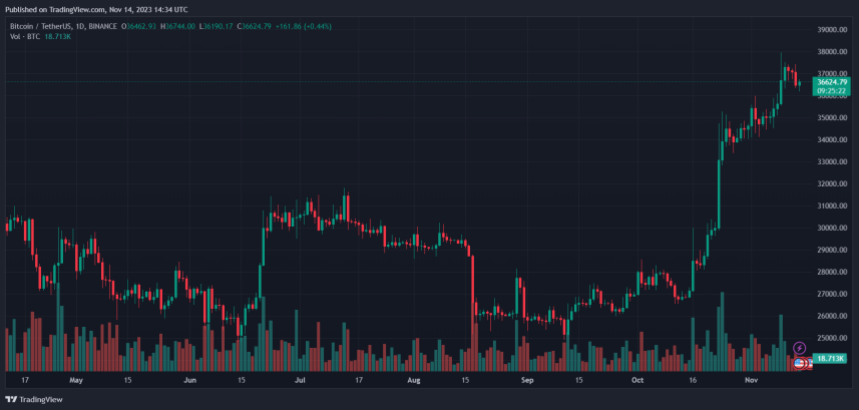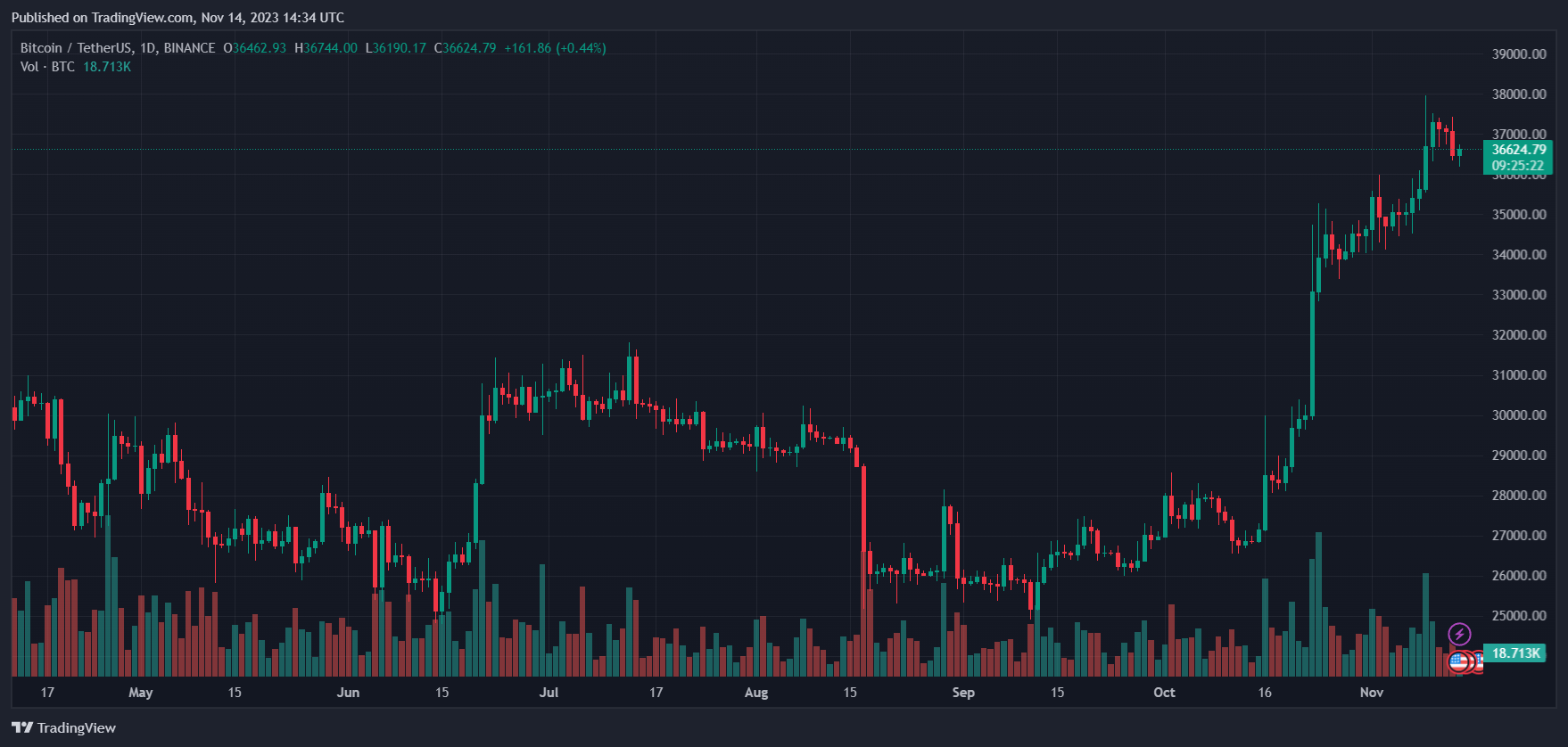 Bitcoin is likely to rebound if this scenario comes true
According to a pseudonymous analyst, the liquidity of the Bitcoin spot market, measured by a "liquidity map," was attributed to the decline. This metric evaluates the amount of leverage in the BTC/USDT trading pair.
The chart below shows that BTC is trading near a huge liquidation cluster. Overleveraged positions create these levels and are often exploited by large players to exploit liquidity.
BTC whales seek liquidity, moving prices towards the largest pools of overleveraged positions. If the $36,300 is exploited, the next level of interest lies on the upside between $36,961 and $37,700. The analyst declared:
Big clusters at $36,000 and ~$37,000. We would expect a number of positions to form around this 37,000 region, mainly as we circled it all day yesterday. Bears regain control over LTF (Low Timeframe) below $36.3k I would say.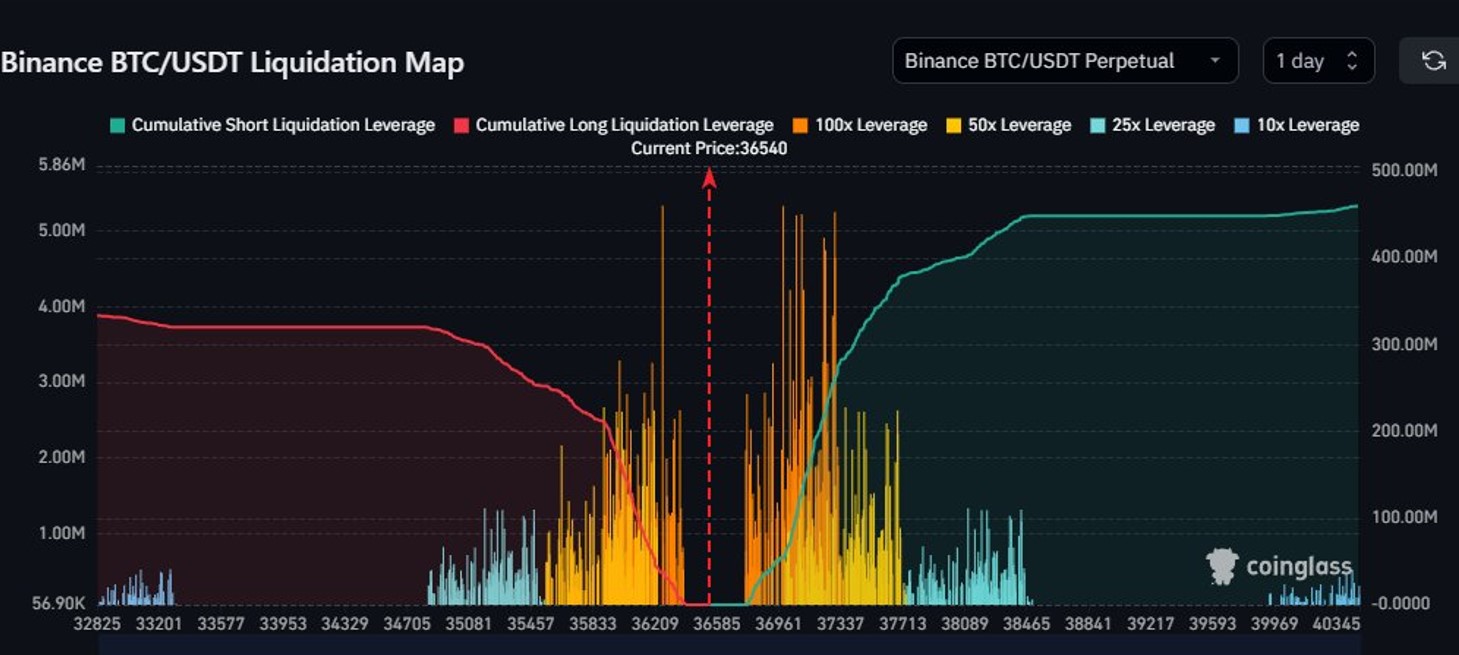 BTC hits local top?
On the other hand, Bitcoin price could move sideways between $36,300 and the top of its current range. Additional data from crypto analytics firm Bitfinex Alpha says historical data hints at bad news for bullish traders.
The company advises traders to exercise caution as the liquidity gap in the Bitcoin spot market increases. According to recent data, BTC Short-Term Holders Realized Price (STH RP) bought the cryptocurrency at an average price of $30,380, which could tempt these investors to take profits at current levels.
This is the first time STH has had the opportunity to make a significant profit on its BTC holdings since April 2022 and December 2022. Historically, a monthly change in STH's RP exceeding $2,000 often signals local spikes, especially after the resumption of bear markets, as seen in the table below.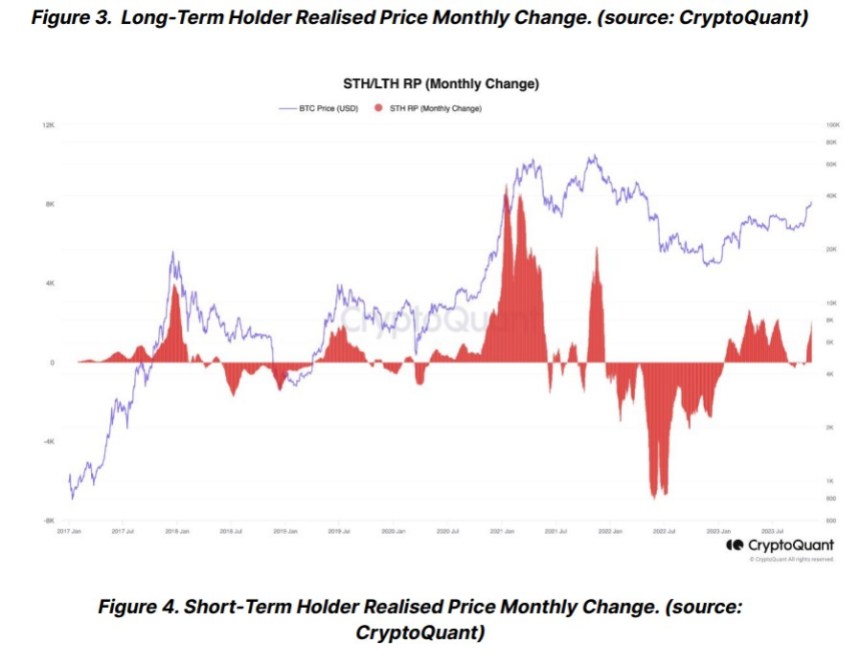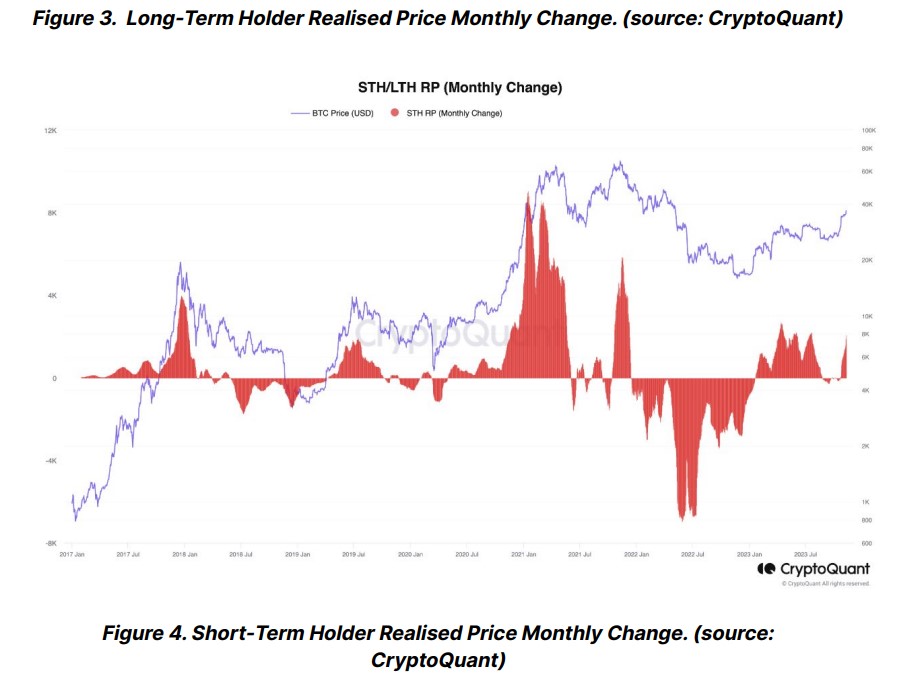 At the same time, a negative monthly change in LTH RP generally implies that long-term holders are offloading their Bitcoin. The convergence of a $2,000 increase in monthly STH RP and a decrease in LTH RP suggests a high probability of a local Bitcoin price spike.
Cover image from Unsplash, chart from Tradingview