Crypto
Kronos Research Halts Operations After Losing $26 Million In Security Breach
Kronos Research, a Taipei-based market maker, trading company and venture capital fund, has witnessed the withdrawal of significant amounts of crypto assets due to a violation of its security system.
Kronos breach: investigation underway
On Sunday, November 19, Kronos Research disclosed – via a post on X (formerly Twitter) – a security incident involving unauthorized access to its API keys. As a result, the company lost a significant amount of crypto funds and halted all business operations in an effort to launch a thorough investigation into the incident.
For the sake of transparency
About 4 hours ago we encountered unauthorized access to some of our API keys. We have suspended all transactions while we investigate. The potential losses do not represent a significant portion of our equity and we aim to resume trading as soon as possible.

– Research Kronos 🟠 (@ResearchKronos) November 18, 2023
A cash outflow map by on-chain sleuth ZachXBT summed up Kronos's losses at over $25 million in Ether. In a follow-up article onthe company also confirmed that the losses amount to approximately $26 million in crypto assets.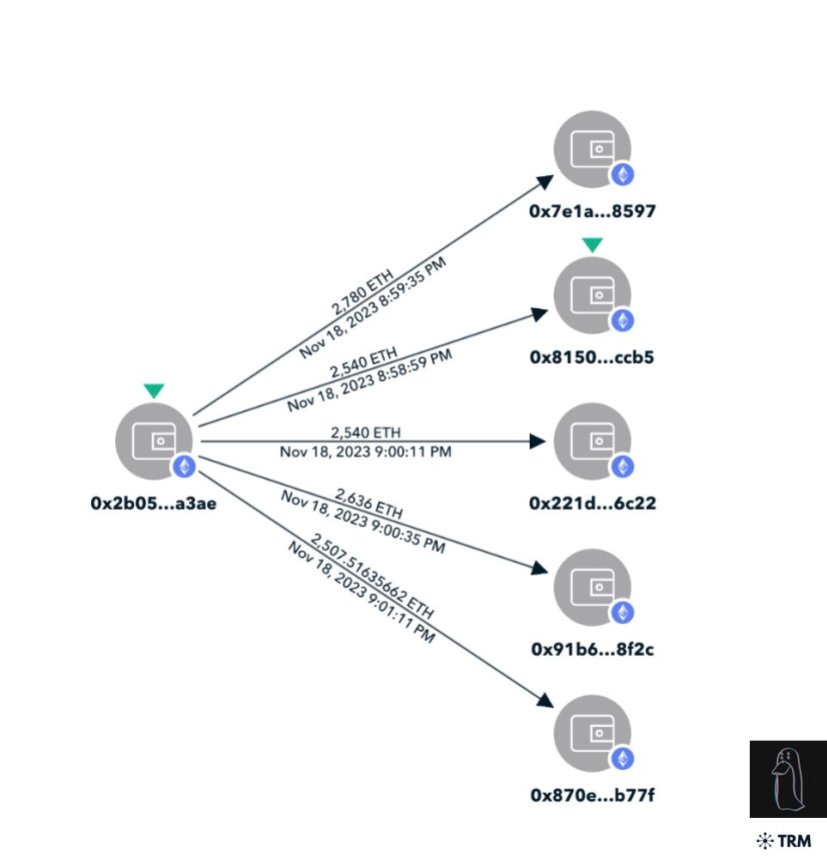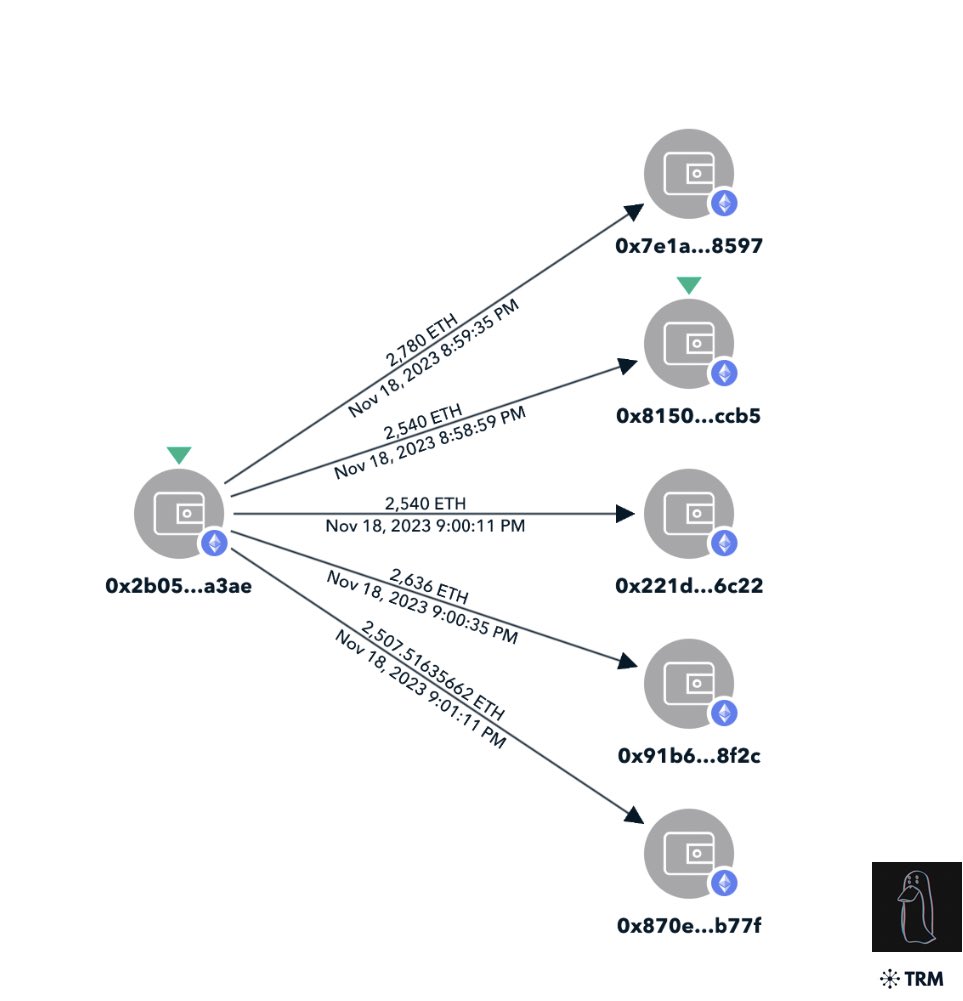 Funds outflow from Kronos Wallet | Source: X/ZachXBT
In its initial announcement, Kronos revealed that the potential losses do not represent a significant portion of its equity. Meanwhile, the trading company said in its latest update that all losses will be covered internally and no partners will be affected.
Although Kronos has not yet provided an update on its recovery process, the company has stated that it intends to resume operations as soon as possible.
This $26 million attack on Kronos Research represents the third largest attack. crypto theft in November 2023. Before this latest incident, data from blockchain security firm Certik revealed that around $173 million was lost to crypto attacks in November, with The $113 million Poloniex hack being the most remarkable to date.
How did this hack affect WOO X?
Interestingly, Kronos is not the only one affected by this security incident, as WOO X is another cryptocurrency entity that had to temporarily suspend operations. WOO X is an exchange on which Kronos operates as a market maker for its perpetual spot and futures markets.
In an address on the X platformWOO X recognized the security situation of Kronos and announced a temporary pause on all transactions in order to protect user positions from lack of liquidity. The exchange, however, stressed that all customer funds are safe.
As of this writing, WOO X has resumed trading in the spot and perpetual futures markets. Meanwhile, the exchange claims that customers can now make withdrawals across all assets.
Nonetheless, the trading platform has faced backlash from the online crypto community, with some people point out his unclear relationship with Kronos.
Cryptocurrency total market cap on the daily timeframe | Source: TOTAL chart on TradingView
Featured image from iStock, chart from TradingView