Digital Transformation Strategies has played a major role in the expansion of the FinTech sector. From startups to established enterprises, they have leveraged the benefits of digital transformation and witnessed massive business growth. Additionally, the advent of digital technologies has significantly changed the financial sector, making it more technologically relevant and user-oriented. The global digital market was worth $731 billion in 2022, growing at a CAGR of 23.1% between 2023 and 2030.
Through digital transformation initiatives, the financial industry can deliver an improved experience to its stakeholders and users. It has also increased customer satisfaction, business innovation and employee satisfaction, enabling FinTech services to operate faster and more efficiently in a competitive market. This article discusses digital transformation trends and their benefits for FinTech Industry.
What is the link between digital transformation and innovations?
Digital transformation and modernization in the FinTech sector are closely linked, with one driving the other. The introduction of Digital FinTech has radically revolutionized the financial sector, providing space for the evolution and growth of various FinTech innovations. Digitalization not only improves user experience and streamlines processes, but also helps eliminate traditional financial services and introduce new reforms for all agile and technology-driven FinTech organizations.
FinTech companies have taken full advantage of this transformation and developed various innovations, from mobile payment to peer-to-peer lending systems, blockchain technology, and robo-advisors. Data analytics and AI have also advanced through digital transformation, completely changing this process. These technologies are used by FinTech companies to detect fraud, better assess credit risk and provide customers with personalized financial advice. These data-driven insights give FinTech pioneers a competitive edge and contribute to the rapid growth of their consumer base.
What is the impact of digital transformation on the FinTech sector?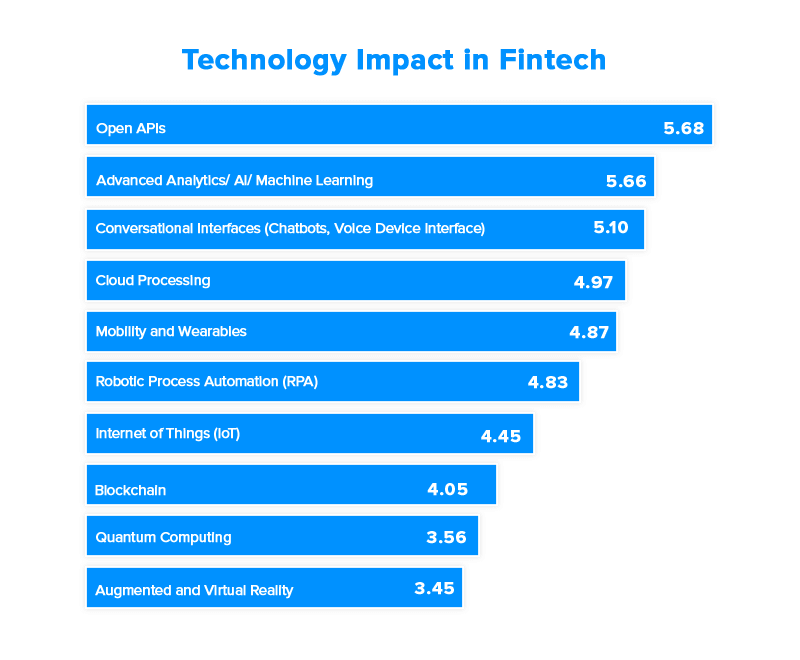 Reduce complexities

Nowadays, the financial sector has become too competitive. It has therefore become essential to simplify online processes and make them extremely secure and efficient. The financial services industry's transition to the digital age is having a huge impact on this. One of its main advantages is that it reduces the complexity of the financial sector, making the process more accessible.
For example, feature-rich FinTech products and services can improve user experience, automate processes, and perform various other tasks. As a result, the financial sector must undergo a digital revolution. The best enterprise software development service providers can help you with digital transformation solutions for your FinTech business and other financial organizations.
Increased financing flexibility

Due to their inability to measure all the variables essential to lending, existing systems remain unproductive today. In short, SMEs need to earn revenue from all traditional lending services. Additionally, they are quite expensive and less flexible than FinTech solutions. On the contrary, FinTech applications reap the benefits of cloud technology. It can easily interact with the asset system, providing a supportable and user-friendly digital model that increases the flexibility of the lending solution.
Increase the versatility of businesses

The last decade has already been marked by major financial crises. Businesses are developing agility to protect themselves, which has become a crucial market trend. The financial sector and businesses need rapid access to increasing volumes of information without initiating tedious and time-consuming manual processes. Therefore, they can easily improve their agility using digital transformation strategies through constant progress and development.
The growth of FinTech into new sectors
Leveraging Big Data to Encourage Creativity
Adopt RPA for Smooth Operations

Financial companies are constantly trying to reduce costs while increasing productivity and ROI. Thus, RPA (Robotic Process Automation) comes to the rescue by boosting efficiency and productivity. By activating digital transformation in financial servicesRPA eliminates the repetitive, monotonous work of typical bank employees.
Additionally, it reduces common errors and inadequacies. According to the latest study, more than 80% of FinTech companies are adopting this automation process, thereby digitalizing the financial sector for a seamless experience.
Improved risk assessment

Artificial intelligence, blockchain technologies and data analytics are helpful for more accurate and faster diligence processes. Use them in FinTech Services can help you embrace digital transformation. It improves risk assessment and ensures security of various financial transactions, including loan disbursement.
Unleash efficiency and growth with Tntra's loan management platform. Read our case study NOTOuch!
Final verdict
The digitalization of the financial sector plays an important role in its growth and expansion. The evolution of FinTech application development services is having a significant impact on financial services organizations. Every business must resort to digitalization to survive in a competitive market and provide the best-known service to its customers. Moreover, it also guarantees top-notch security to its users, thereby increasing scalability and user experience.
If you want to thrive in the market by introducing digitalization in your organization or need help halfway, BoTree Technologies, a renowned FinTech software development company., comes to your aid. Our experienced professionals specialize in cutting-edge FinTech solutions.
Call the BoTree experts today for tailor-made FinTech solutions to meet your business needs.