Crypto
First Viewing of Immersive NFTs
Dear Crypto Family, today we are looking at an event organized by an incredible couple, coming to the Dubai NFT scene.
The VESA team and Vernissage quickly became friends, as both entities share a similar vision of art NFTs and the maturation of the market. Lotta, co-founder of VESA, also helped Vernissage storify its message, part of which is presented here. It has been an absolute pleasure to watch Vernissage grow and this article is our token of appreciation in anticipation of their first exhibition.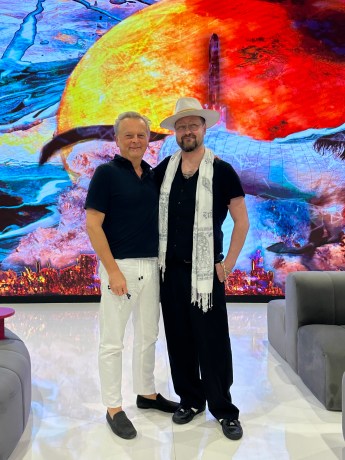 The opening was born from the electric crackle between the value of the artistic lineage, the molten paint flowing onto the canvases over the centuries and the dark engine room of new technologies. Lifelong entrepreneurs Richard and Tatiana wanted to see art nurtured and valued in the Internet age, not trampled by the metallic onslaught of ironic pop culture references and a loss of prestige. We give up value at our peril, a maniacal risk like pouring gasoline on a fragile artifact.
NFTs are the anvil, with Vernissage wielding the hammer. The technology behind it, the animator, the potential, like that evening when two artists knocked on Richard and Tatiana's door and presented them with a box full of rolled up canvases.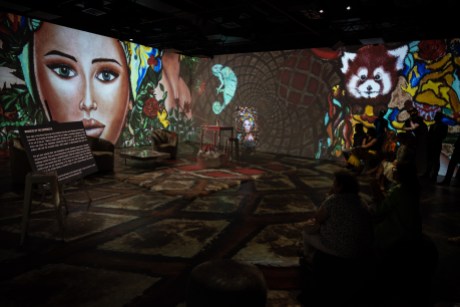 Richard and Tatiana Zalan
Even though the platform is preparing its first exhibition, the Vernissage team, Richard and Tatiana Zalan, are no strangers to new technologies. Their interest was already shown in 2016, when they organized meetups for people interested in blockchain technology and cryptocurrencies. Art, as a passion, they approached it through fine art type digital art, rather than utility and marketing focused art.
They saw blockchain technology as a way to protect artists' copyrights and ease the transition to the third age of the Internet.
True admirers of authentic art, the story of the Vernissage began to form when one night, traveling artists knocked on Richard and Tatiana's door, with a box full of rolled up canvases. They were amazed at how these artists were willing to go to such lengths to connect with their potential buyers, which sparked the use of technology to continue our artistic legacy in Web3.
Here they were, value-laden works of art curated in a fast, vivid medium that were brought to market by decorated people with experience, no longer in their twenties. Unusual and offbeat? Yes. Desperately necessary? And yes.
The opening had started to take shape.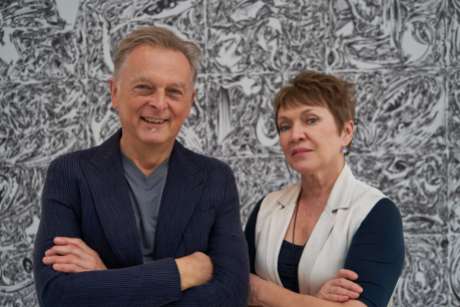 V for Vernissage
The opening refers to an exclusive first viewing of a work of art before a public exhibition. The name fits perfectly with the platform's mission to specifically support emerging artists. It brings to mind something exciting, quite intimate, but also distinguished and rooted in tradition and value.
Vernissage aims for something quite extraordinary. The platform has marketplace and social network functions. The focus is on the social aspects of the community, and so members of the Vernissage community can interact with each other and vote.
Richard and Tatiana want to see their artists succeed financially, so nurturing relationships with collectors within the community is of the utmost importance at Vernissage. Their social conscience is deep, as Vernissage will devote resources to the education and personal development of young artists in the future.
According to them, this orientation is also represented in the broader context of our society, where we are socially experiencing a crucial time. Art can play a central role again, especially if new technologies are used in bold and innovative ways. This is why Dubai has served Vernissage well as the local government has passed relevant laws to make the city a leader in the sector.
Discover the Vernissage platform here: https://www.vernissage.network/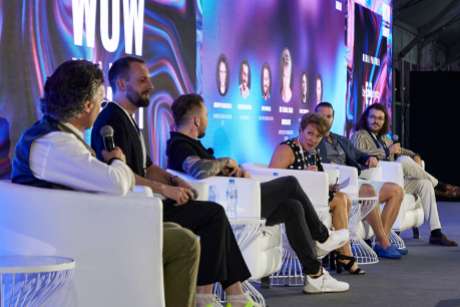 Immersion explosion on November 8
Soon it will be time. Vernissage is gearing up for its inaugural exhibition with a whole new armada of artists that it successfully organized and launched a call for in September. Vernissage has booked an impressive venue for the event; the Kanvas gallery in an artistically relevant neighborhood near Alserkal Avenue.
Kanvas Gallery lends itself to spectacular immersion, opening the entire view for artists' use and pushing the boundaries of sensory overload. Kanvas is interested in exploring how human relationships, nature and art interact specifically through technology.
Fittingly, the theme of the evening is Technology and Humanity Canvas.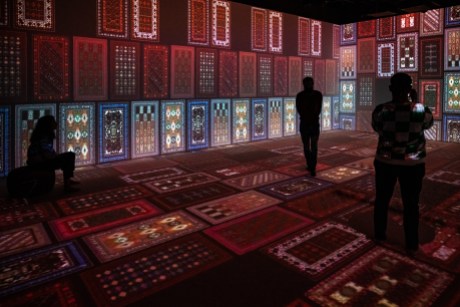 The experience takes place on November 8, from 6 p.m. to 9 p.m., opening night by invitation only.
November 9 – November 12, from 10 a.m. to 6 p.m. open to the public.
canvas Dubai
Unit 1, Al Khayat Arts Avenue,
19 Street, Al Quoz 1, Dubai
Don't miss this evening of artists, collectors and community.
Vernissage had carefully drawn a line in the sand, expertly prescribed the burn around its own type, a place where artists could again and again become the spark.
Successful, financially competent, a worthy opponent.
The VESA team wishes Vernissage a successful exhibition and looks forward to meeting again in Dubai!