If you're a Spotify user who listens to your music through a pair of Apple AirPods, you might be wondering whether or not the music streaming platform is capable of streaming your music through the Spatial Audio technology that the high-end headphones boast loyalty. . Let's find out!
---
Everyone knows what Spotify is. It has been around forever and has hundreds of millions of users worldwide.
Spotify is a music and podcast streaming service that gives you access to millions of songs from around the world. Basic features, such as listening to music, are free, but for a price you can upgrade to Spotify Premium, which removes ads and lets you save songs to your device for offline listening.
However, what you've less likely heard of is Apple's Spatial Audio.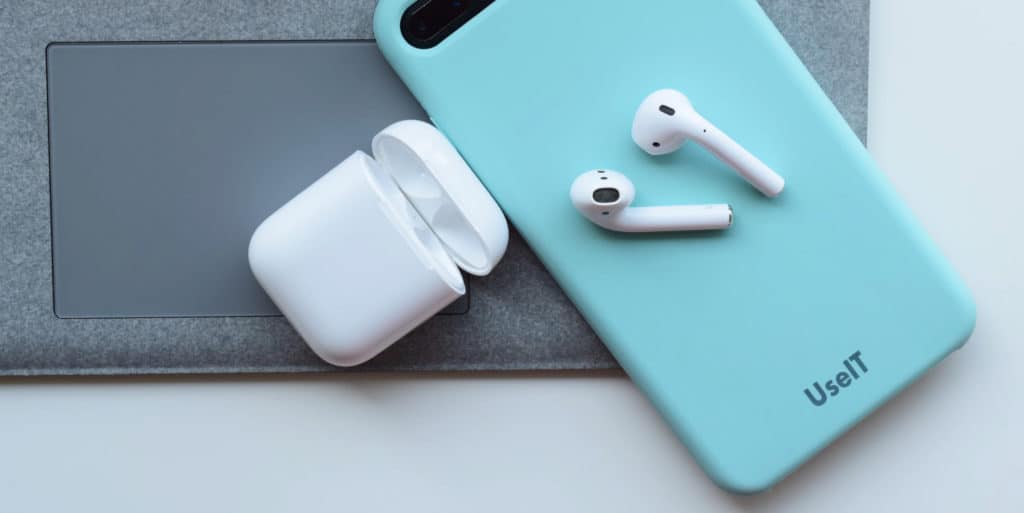 Apple's Spatial Audio was created to deliver surround sound and 3D audio through headphones – and ideally with AirPods 3, AirPods Pro, AirPods Max and Beats Fit Pro. This is basically Apple's take on Dolby Atmos. While stereo audio simply offers a left-to-right spectrum, spatial audio also offers height and depth.
In late 2020, the feature was introduced for movies and TV series as part of iOS 14, and in summer 2021 it launched for Apple Music. Since then, spatial audio has been extended to tvOS for use with the new Apple TV 4K, and it can now be used with Macs using Apple's latest M1 processor.
If you're a Spotify subscriber, you might be interested in knowing whether or not Spatial Audio can be used through the audio streaming service.
Is spatial audio available on Spotify?
Although spatial audio is available on Spotify, users have reported that it doesn't sound as good as on Apple Music.
This really isn't a surprise, as Apple will do everything in its power to attract customers to its service, especially those who want to get the most out of their expensive AirPods.
If you're a long-time Spotify fan, you'll still get spatial audio on your AirPods when listening to Spotify, but some say it seems a little too gimmicky to be enjoyable.
This means you have to make a decision.
You can either continue with Spotify listening to all the long playlists you've created over the years, or switch to Apple Music.
If you haven't purchased your AirPods yet and are just checking out what's available when you do, you can always purchase alternative headphones or earphones and make full use of Spotify's Dolby Atmos compatibility instead.
Move playlists from Spotify to Apple Music
As we're on the cusp of potentially moving from Spotify to Apple Music (or TIDAL), I recently heard about a free app that can mirror your Spotify playlists to alternative streaming platforms.
I'm certainly not trying to endorse the change as a Spotify man myself, but it certainly seems like a handy tool to use, particularly if you've invested in Apple products and want to make full use of the available features.
The free app is called SongShift and can be easily downloaded and installed from the App Store.
After installing SongShift, the process is simple. You tell it which playlists you want to recreate on Apple Music, then after trying to match them, you can fix the errors. When you're satisfied, SongShift will complete the transfer and your playlists, songs, and albums will be immediately available for listening on Apple Music.
Other apps compatible with spatial audio
If you already own an iPhone, iPad, or Macbook, as well as a pair of AirPods, you might be wondering what other apps and streaming services support the relatively new spatial audio feature.
Apple introduced spatial audio for every app accessible on the iPhone with iOS 15. From Control Center, you can now spatialize the audio of any app.
In principle, this implies that any program can use spatial audio. On Spotify, for example, you can use spatial audio, but it won't sound as good as on Apple Music, as mentioned earlier.
Here are some of the most popular apps and platforms that can be used to use spatial audio from a number of different Apple devices:
Netflix
Apple TV
Youtube
Disney+
HBO Max
Hulu
Vudu
The only caveat is that even if a streaming app supports this feature, movies and shows that use spatial audio must also support Dolby Atmos. If you're watching an older movie on Netflix, spatial audio is unlikely to work. You will need to search for Dolby Atmos compatible films and series.
Which Apple devices offer spatial audio?
As previously noted, spatial audio is a new free feature initially included in iOS 14 and iPadOS 14. However, this feature is not available on all iPhones.
Many iPhone, iPad, Mac, and Apple TV devices, provided they were released with iOS 14 or later, allow this feature. Here is the summary:
All iPhones since and including iPhone 7.
iPad 6th generation or later
iPad Mini 5th generation or later
iPad Air 3rd generation or later
iPad Pro 3rd generation or later
Spatial Audio is supported on the older Apple TV, but only for music.
You will also need to keep all your gadgets updated. You'll need iOS 14 and iPadOS 14 on your iPhone and iPad, respectively. Your Mac must be running macOS Monterey and your Apple TV must be running TVOS 15.
Unfortunately, when it comes to the headphones you use, there aren't many alternatives for getting the most out of spatial sound. AirPods Pro, AirPods Max, or newer Beats headphones, such as Beats Studio Buds, required.
Jake McEvoy
Jake is a professional writer, journalist, and lifelong tech fan. It covers KnowYourMobile news and user guides.